Sharon Eng Takes Home 2nd Place Overall in Online Art Exhibition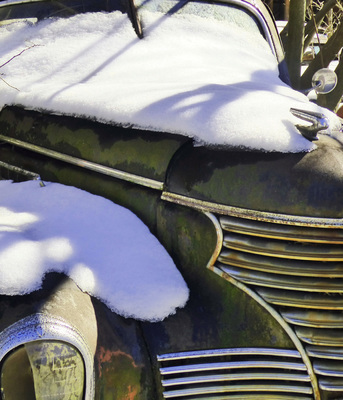 Sharon Eng's photograph of an abandoned car in the snow titled "Forgotten" won 2nd Place Overall and 1st Place for Photography in the "10th Anniversary" Online Art Competition by Light Space Time an online art gallery. The Overall winning category consists of the 10 best entries received from the Painting & Other, Photography & Digital and 3-Dimensional media categories.

Eng's works include painting and mixed media, as well as photography and digital photo painting. Eng often finds interesting marks, peeling paint, or debris that she makes into creative landscapes or abstracts through digital manipulation and painting. Her gallery at www.Sharon-Eng.Pixels.com includes several collections categorized by subject, i.e., landscapes, water, macro, night, etc.